The Church is the body of Christ – "So we, (being) many, are one body in Christ, and every one members one of another," (Romans 12:5) ­and as such are living parts. "Ye also, as lively stones, are built up a spiritual house, an holy priesthood, to offer up spiritual sacrifices, acceptable to God by Jesus Christ." (I Peter 2:5)
As a body we have the basic goal of maturity and reproduction. Jesus stated this purpose for the Church in the Great Commission: "Go ye therefore, and teach all nations, baptizing them in the name of the Father, and of the Son, and of the Holy Ghost: Teaching them to observe all things whatsoever I have commanded you; and lo. I am with you always, (even) unto the end of the world. Amen." (Matthew 28:19­-20) Teaching produces maturity and world evangelism is the Church's method of reproduction.
The Cathedral of His Glory is not only a church, it is a "Cathedral". The word "Cathedral" means a "large mother of churches". The local church should be large. The first church in Jerusalem had 3,000 members on the first day (Acts 2:41). It takes the resources of a great number of members to pray for and finance world evangelism!
The Cathedral is a "mother of churches". Over 100 independent churches have come out of the Cathedral of HIS Glory in the United States and around the world through our international missions outreach.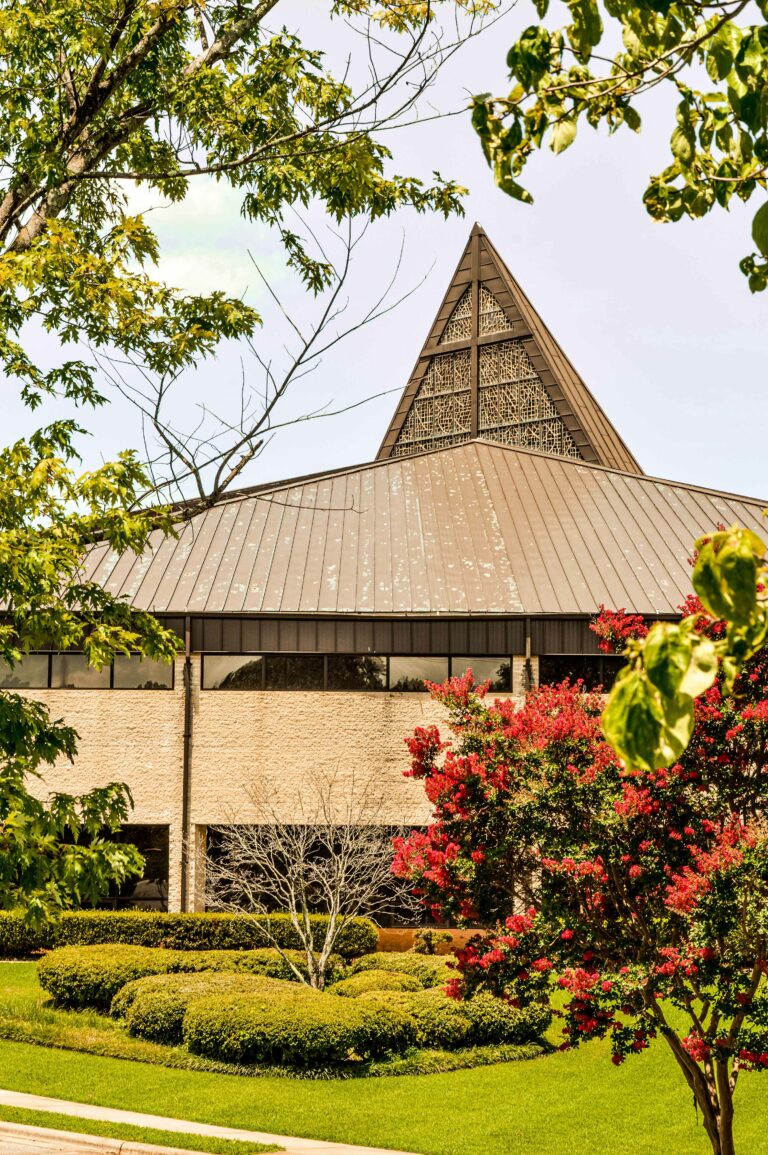 The Bible is the inspired, inerrant Word of God.
Our God is one, but manifested in three persons – the Father, the Son, and the Holy Spirit.
Man is created in the likeness and image of God, but through Adam's transgression and fall, sin came into the world.
Salvation is the gift of God to man that is made operative through faith in Jesus Christ.
The new birth is necessary to all men, and when fulfilled produces eternal life.
Baptism in water is by immersion and is a direct commandment of our Lord.
The Baptism in the Holy Ghost and fire is a gift from God to all believers subsequent to the new birth.
The doctrine of sanctification is a definite, yet progressive work of grace.
Healing is for the physical ills of the human body and is wrought by the power of God through the prayer of faith, and the laying on of hands.
The second coming of Christ is imminent.
The one who physically dies in sin without Christ is eternally lost in the lake of fire.
Communion is observed to show the Lord's death till He comes. The bread symbolizes the Lord's broken body. The cup represents the new covenant in His blood, which provides us forgiveness and relationship with God.
Anointing can be transmitted by the laying on of hands for healing; to confer office; to receive the Holy Ghost; for ordination and to receive the necessary ministry tools.